History graphs now only load the latest 500 reports for faster graph generation.
We've made improvements to our History graph to help with reports containing large amounts of historical data. To reduce loading times, only the last 500 reports are loaded upon clicking the History Tab.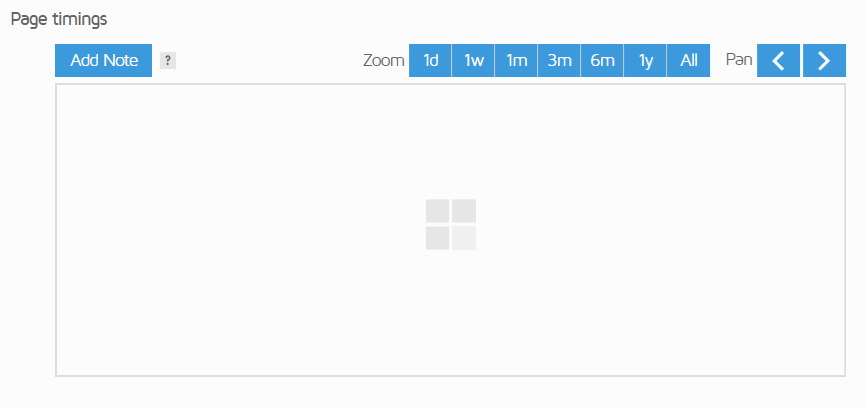 If you require more data for trend analysis, you can load the rest of your historical report data by clicking on Load more history – located on the right sidebar.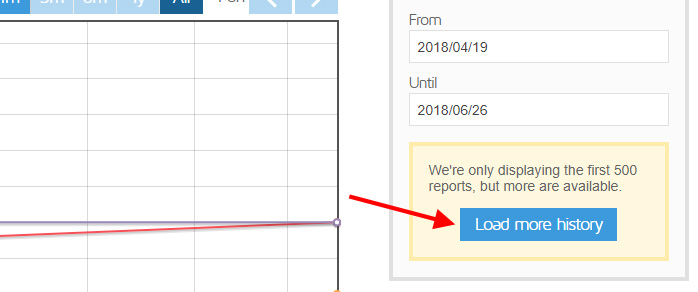 Note: This may take a while as you may have thousands of reports to load.
Lastly, we've fixed the History pan feature for more accurate behaviour (it now retains the period you've selected).
---
Other Updates
Chrome HAR Fixes

Fix body size of some text type resources
Add more precision to timings (0.1ms)
Add new custom timing _blocked_queueing: time spent in Chrome's request queue (blocked is this time, plus any time before the request actually starts)
Fix missing blocked time in some situations
Fix HTTP/1 header order
Add estimated HTTP/2 header size
Bumped creator version from 0.1 to 0.2
Tweak HAR viewer round precision

async Bug/Cloudflare Fix
Fixed a bug where Rocketloader wasn't detected as asynchronous.

Added Netlify as a CDN

Let us know if you run across any bugs or issues and feel free to tell us your thoughts on Twitter (@gtmetrix) or contact us.
---
Test with different countries, speeds and options
Get access to more Test Locations, Analysis Options and Connection Speeds!
Sign up for a Basic GTmetrix account and see how your site performs in more scenarios – It's FREE!
---
Log in to your GTmetrix account and see how your site performs in all scenarios.
---