How fast does your website load?
Find out with GTmetrix
See how your site performs, reveal why it's slow and discover optimization opportunities.
Track your performance with a free Daily Monitored Slot on a free GTmetrix account!

Create account
Do you need to export your GTmetrix report history onto a spreadsheet or a data visualization tool? Our Export His…

https://t.co/8gQ5sP5Cta

June 9, 2023

Testing issue is fixed - please resume analysis. Thanks everybody for your patience on this 🙏

June 7, 2023

⚠️Investigating an issue that is resulting in the inability to generate reports. Apologies for the inconvenience -…

https://t.co/bHj6rttGXN

June 7, 2023

While long purple bars generally indicate server-side issues, it doesn't automatically mean you have to contact you…

https://t.co/cXOJxI2AMT

June 6, 2023
1,551,678

pages analyzed so far
Join thousands of people and companies around the world committed to making the web consistently fast.
Make sure your site is fast for everybody
Test your page in different countries, browsers, connection speeds and more
Get notified when your page is slow
Set up an alert and get notified when your page underperforms.
We'll send you an alert linked to a full report so you can know what happened.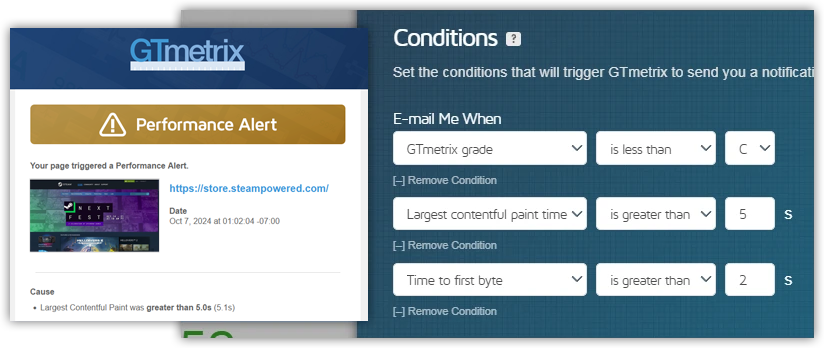 See how your page loads on different devices
Test your page on a real Android device or on over 30 different Simulated Device options.
Analyze your performance with iPhones, iPads, Samsung Galaxy/Note, Google Nexus/Pixel phones, and other popular devices.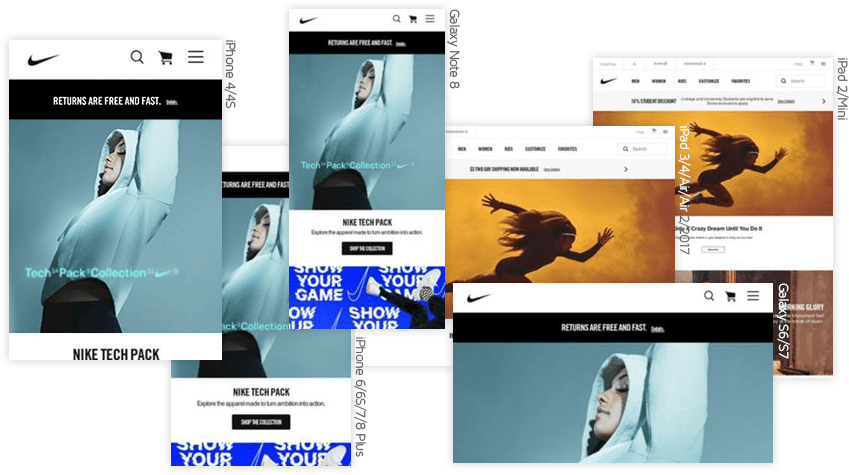 Analyze your site now and see how well it performs!
Take advantage of all the features GTmetrix has to offer and make your site the fastest it can be!
Need to use GTmetrix in a professional capacity? Check out GTmetrix PRO!