Monitoring your site for performance is critical.
We walk you through all the reasoning behind monitoring your website with GTmetrix, complete with real-world examples and data.
If you haven't monitored your site already, this article will show you why you should.
---
Why Should I Monitor my Website for Performance?
You may think that one performance analysis and one round of optimization/fixes is sufficient to ensure your website is fast forever – but unfortunately this isn't the case for most websites.
There are many reasons why constant monitoring of your website performance is recommended:


The Internet is complex
Your website is composed of many moving parts; Front-end/back-end code, servers it's hosted on, content (including images, videos, etc), third-party widgets (like social media integration, marketing trackers, etc) and possibly more. Any one of these things can change unexpectedly – and with it, your page load time.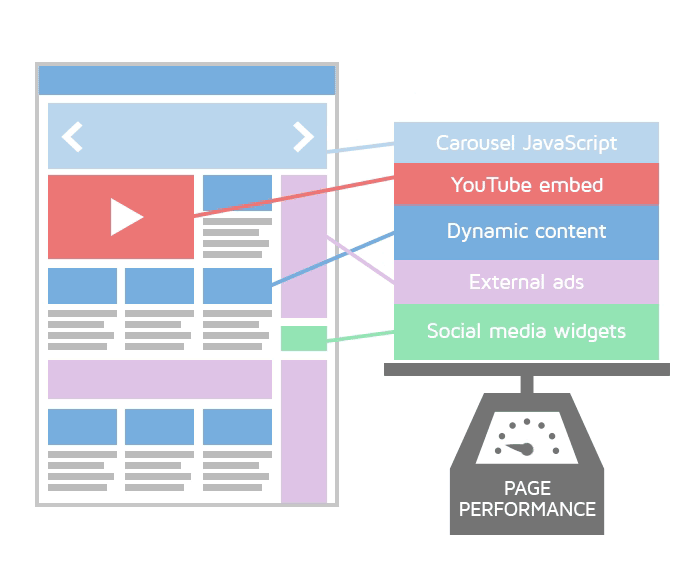 It's prudent to have a second set of eyes on your site to ensure that it's performing the way you expect it to – and when it doesn't…


Be the first to know when something goes wrong
The performance of your website may change due to any of the factors above – and it's best you know about it before your visitors complain, or you lose revenue. Some more stats:

Customers can be quite vocal about a slow performing website as well.

In the example above, Macy's had experienced heavy load on one of the busiest online shopping days of the year – but it goes to show that customers have come to expect peak performance at all times.
If your website is slow, even without being heavily trafficked, you've got a problem that you must be proactive about.
Your website may be up, but is it usable?
The difference between uptime monitoring and performance monitoring is that uptime monitoring only tells you if your website is up, not if it's actually usable.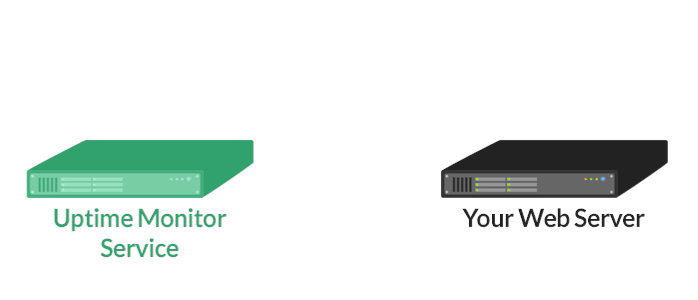 Your website may respond to a check saying that it's up, but an actual user may have a sluggish experience navigating your site.
This is why we recommend performance monitoring – actually loading the entirety of your page in a real browser and recording results.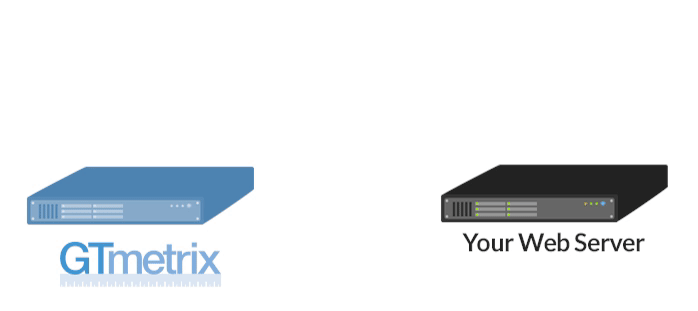 Knowing your page load time, as well as, whether your site is underperforming in a variety of metrics is a lot more valuable than knowing if it's merely up.
Performance is always a "Work in Progress"
You may have optimized your page performance one time – perhaps right before launch or after analyzing it with GTmetrix (or another tool) – but due to the ever changing nature of the internet and your site content, it may not stay optimized.
"Optimizing your page performance is not a one-time task."
Optimization by nature is constant – you should always be striving for optimal performance – or at least performance acceptable to you within your constraints.
Performance monitoring can help you stay vigilant and lets you be proactive to ensure your website loads fast consistently for all your users.
---
Performance Monitoring Can Save You
Here are some real examples from GTmetrix customers on how our monitoring and alerts helped them detect performance issues : (Note that some of these examples reference the legacy version of GTmetrix)
A website pushed out a content update and turned off caching by mistake

A GTmetrix alert was sent after Fully Loaded Time was above set criteria

A website discovered they were hacked with multiple ads placed on their page

A GTmetrix alert was sent after PageSpeed/YSlow scores dipped and Total Page Size was above set criteria

A government agency had a software license expire, causing their site to display only a product registration screen

A GTmetrix alert was sent after Total Requests was below set criteria

A website with an international audience found that their CDN was turned off accidentally

A GTmetrix alert was sent after YSlow score dipped

A website realized their site was consistently running out of server resources

A GTmetrix alert was sent after Time to First Byte (TTFB) was above set criteria

A website had a third-party social widget cause massive redirects in their site

A GTmetrix alert was sent after PageSpeed scores dipped

A responsive website had updated their design and broke performance on mobile screen sizes

A GTmetrix alert was sent after PageSpeed/YSlow scores dipped on their monitored iPhone report
Monitoring your site performance can make you aware of various issues and ensure that you know about them before it's too late.
---
Monitor Your Page's Performance with GTmetrix
Be sure that all your visitors are getting consistent performance – regardless of location or device.
Not only can GTmetrix help you get your page performing optimally, it can also ensure your website is continually performing the way you expect it to with monitoring and alerts.
Best of all, you can get started for free! Our Basic/Free account allows you to monitor 1 URL Daily from our default Vancouver, Canada location.
---
Need more monitored URLs or more frequent tests?
PRO subscribers can keep a better eye on their website with:
PRO Hourly Splash

More monitoring slots and hourly monitoring

Monitor more pages and get more fine grained reports to ensure your website's performance is consistent for all hours of the day.

PRO Remote Monitoring Splash

Monitoring from 7 different global regions

Are your visitors coming from around the world? GTmetrix can monitor your page from 22 different global test regions for the most accurate performance assessment.

PRO Simulated Device Splash

Monitoring with Mobile devices

Your website is likely accessed by more than one type of device. With our Simulated Device feature, GTmetrix can monitor your site as an iPhone, S8, or any other of our 30 phone and tablet variants.

PRO More Features Splash

…and more options for deeper insight

Generate resource usage graphs for monitored pages, capture video of page load when an alert is triggered, change screen resolutions and much more with a GTmetrix PRO plan.
With over 65 servers all over the world performing over 520,000 tests per day, we're trusted to ensure some of the top web presences on the Internet perform consistently fast, for everybody.
---
Keep your site's performance at the top of mind
Get more monitoring slots and test your pages hourly along with more advanced options with a GTmetrix PRO plan.
Other features include: Priority access for tests, Hourly Monitoring (select plans only), Advanced Analysis Options, Remote Location Monitoring (including Premium Locations), and more.
---