We're happy to release Team Logins for select GTmetrix PRO plans.
---
Share Your GTmetrix PRO Account With Your Team
It's been a long time coming, but select plans (Team, Enterprise and Growth*/Champion*/Custom*) now have the ability to add users to their plans and share GTmetrix testing and monitoring capabilities within a team.
* Available as an Add-on for these plans
Get a breakdown below or for details, read our Getting Started with GTmetrix Team Logins guide.

---
Add Team Members
Share GTmetrix testing and monitoring capabilities with others easily. Add members to your team and designate specific roles based on the level of access desired.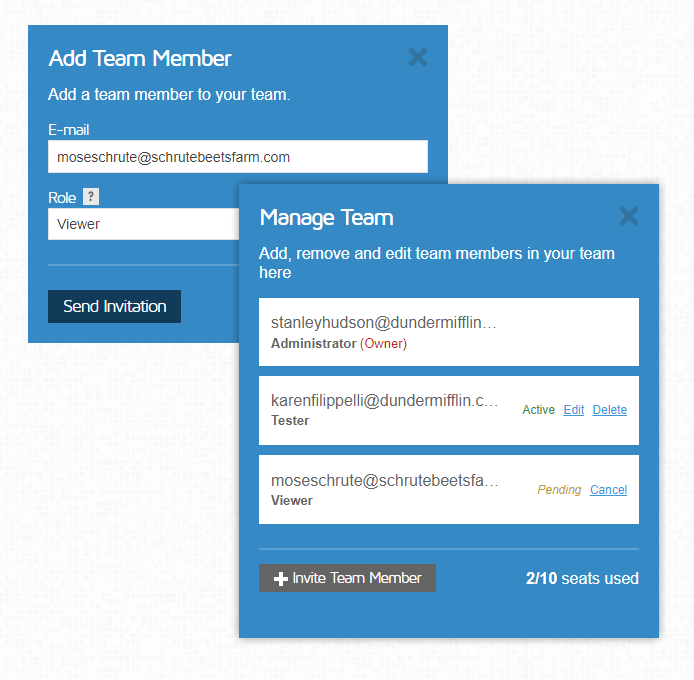 ---
Send Multiple Alerts
Select multiple Team Members to send Alerts to whenever your page fails conditions you set.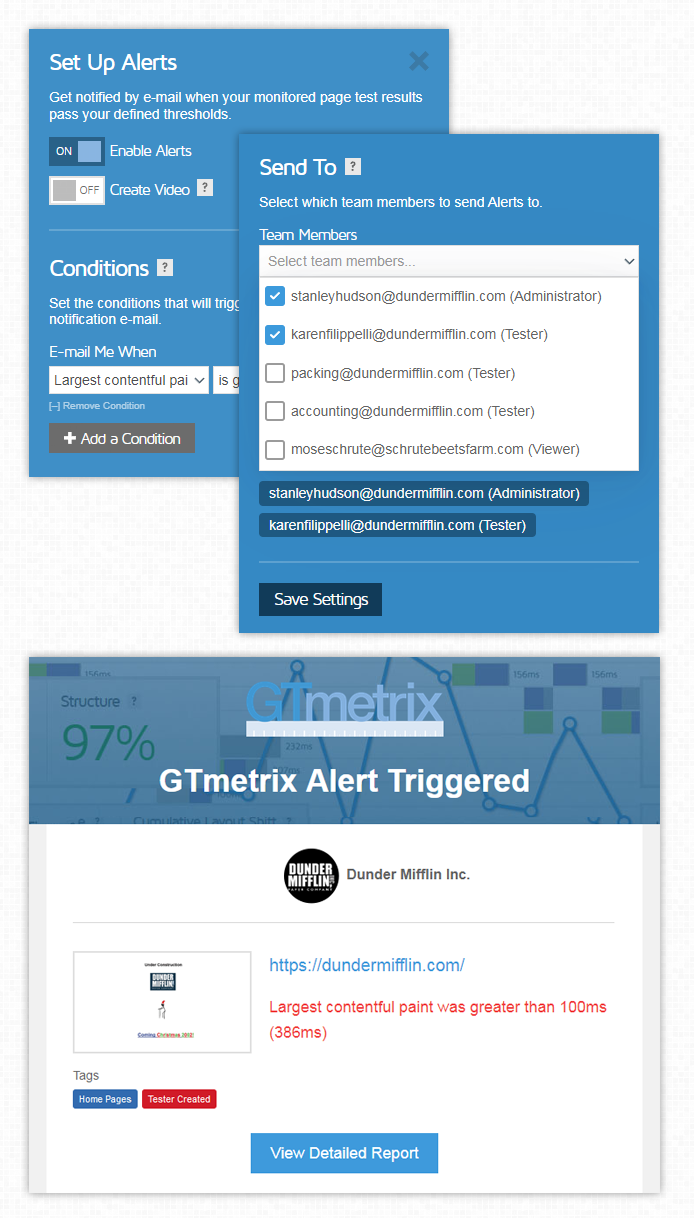 ---
Assign Individual API Keys
You can generate and assign individual API keys for your Team Members for their own integrations.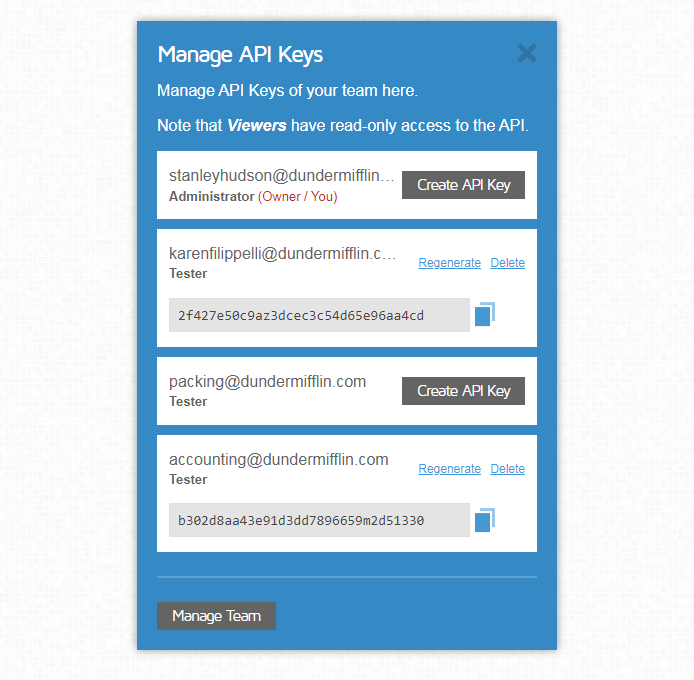 ---
Other Updates
API tweaks and fixes

Added searchable/sortable attributes when searching reports


Various tweaks and bug fixes

Can now delete expired reports on Dashboard

---
Make Performance a Team Priority
We've excited to finally release Team Logins for GTmetrix and help performance initiatives grow within your organization.
Let us know if you run across any bugs or issues and feel free to tell us your thoughts on Twitter (@gtmetrix) or contact us.
---
Create a Team and Share GTmetrix Access

Invite members to your team and share GTmetrix testing capabilities.
Team logins are available on Team and Enterprise plans and as an Add-on for Growth and Custom plans.
---