GTmetrix Performance Blog
News, updates and guides on GTmetrix and general web performance
Category: Changes
Here you can find details on the latest major updates and features for GTmetrix.
Want more updates? Follow us on Twitter, Facebook or Google+ for news, tips, and status updates on GTmetrix.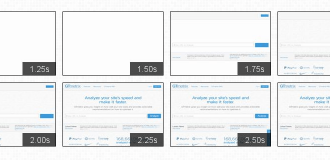 Visualizing how your page loads is a difficult task. HAR files are too technical for some, and video playback is difficult to dissect (often a page goes from a blank screen to a complete page in a split second).