GTmetrix Performance Blog
News, updates and guides on GTmetrix and general web performance
Category: Changes
Here you can find details on the latest major updates and features for GTmetrix.
Want more updates? Follow us on Twitter, Facebook or Google+ for news, tips, and status updates on GTmetrix.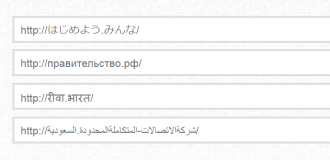 Our IDN support was limited prior to this update, but with more and more IDNs emerging we felt it best to ensure full support for the growing number of IDNs.