GTmetrix Performance Blog
News, updates and guides on GTmetrix and general web performance
Category: Changes
Here you can find details on the latest major updates and features for GTmetrix.
Want more updates? Follow us on Twitter, Facebook or Google+ for news, tips, and status updates on GTmetrix.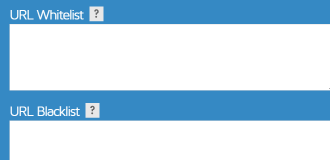 Blacklisting useful for excluding 3rd-party scripts such as Facebook like/share widgets, Google Analytics scripts, Youtube embeds and any other external widgets you might want to be not be part of your page load.