We've enhanced history.csv downloads and added more GTmetrix Test Servers – read on for changes that come with this release!
---
Export History Widget
We've enhanced the history.csv download feature, and added a widget for greater control over what data you wish to download.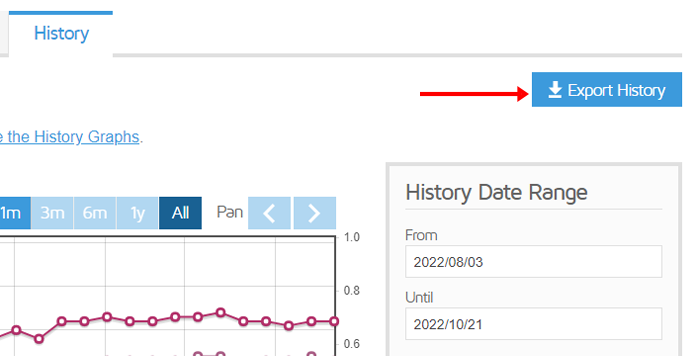 Previously, we offered a "Download History" button, which would download your entire report history every time you clicked on the button.
With the Export History widget, you can now select which data columns you want on the spreadsheet, how many reports you want the data for, and also get a link for the CSV file for integrations with your internal tools and workflows.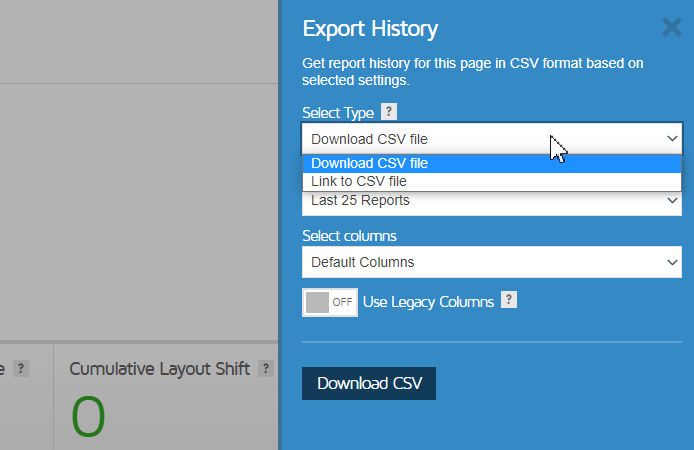 Read our guide on
exporting report history
.
---
Other Updates
Test Server Updates

Added 15 new test servers, bringing our total test server count to 97 global test servers.
Increased capacity and improved concurrency/stability to:

San Francisco, USA
Sao Paulo, Brazil
Frankfurt, Germany
Stockholm, Sweden
Paris, France
London, UK
Amsterdam, Netherlands
Tokyo, Japan
Singapore
Danville, USA
Chicago, USA


Created dedicated login/signup page
Various updates and bug fixes.
---

Let us know if you run across any bugs or issues and feel free to tell us your thoughts on Twitter (@gtmetrix) or contact us.
---
Test with different countries, speeds and options
Get access to more Test Locations, Analysis Options and Connection Speeds!
Sign up for a Basic GTmetrix account and see how your site performs in more scenarios – It's FREE!
---
Log in to your GTmetrix account and see how your site performs in all scenarios.
---