This article may contain outdated material
The Test Locations outlined in this article are still available. However, refer to our locations page for an updated list of Test Locations.
We're pleased to announce new test server regions to analyze your URLs. In addition to our main Vancouver test region, you can now test your URL in Dallas, London or Sydney. Like the other test options, log in to access this new functionality.

Once in a report, you can compare the URL's performance to another region (using the same page settings).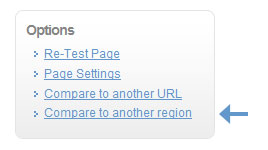 A comparison will be generated with the 2 reports.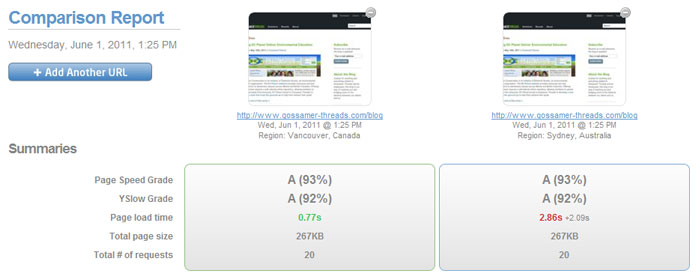 You can also change the default Test Server Region in your User Settings on the Dashboard. GTmetrix will use this selection whenever you analyze a new page.