GTmetrix Performance Blog
News, updates and guides on GTmetrix and general web performance
Tag:
developer toolkit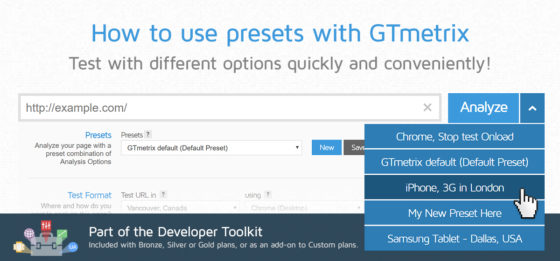 Save your favourite and most used analysis options in a preset for convenient one-click analysis.
Testing your page in multiple scenarios is key when it comes to optimizing for performance. We've made it easier to do so with the introduction of Analysis Presets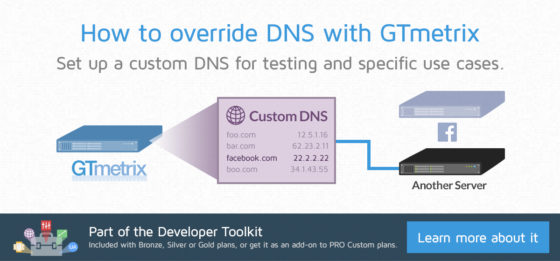 With our Override DNS feature, you can now specify a hostname and IP address to ensure your site is analyzed how you need it to.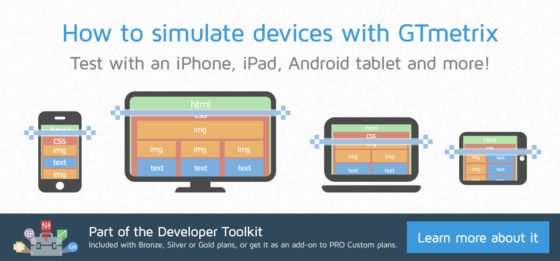 GTmetrix now allows you to test your page's performance on them by modifying the screen resolution, user agent and device pixel ratio to each device's technical specifications.