This article may contain outdated material
The features outlined in this article are still available. However, the content pertains to the legacy version of GTmetrix.
We've done a bit of clean up to our settings and options pages to make it easier and more logical to find the features you want.
You'll notice our Advanced Options tab has been improved on the Dashboard.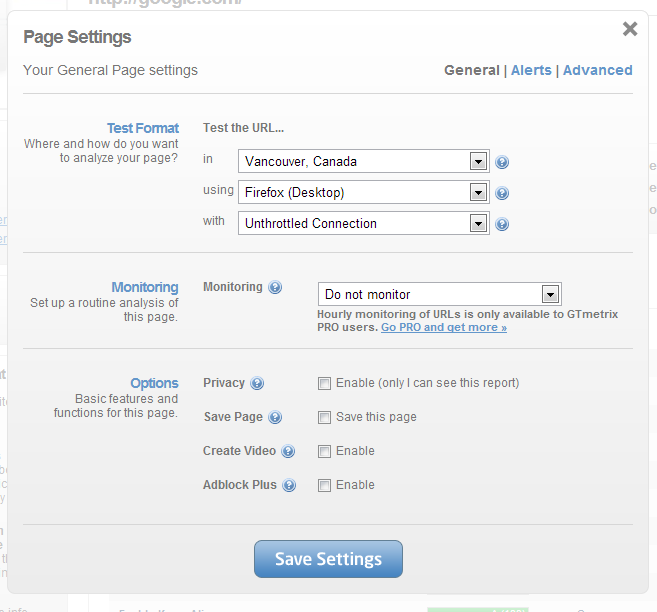 The introduction of tabs in the top right corner let's us put popular or most used settings in the foreground, and move more advanced and technical features into the background.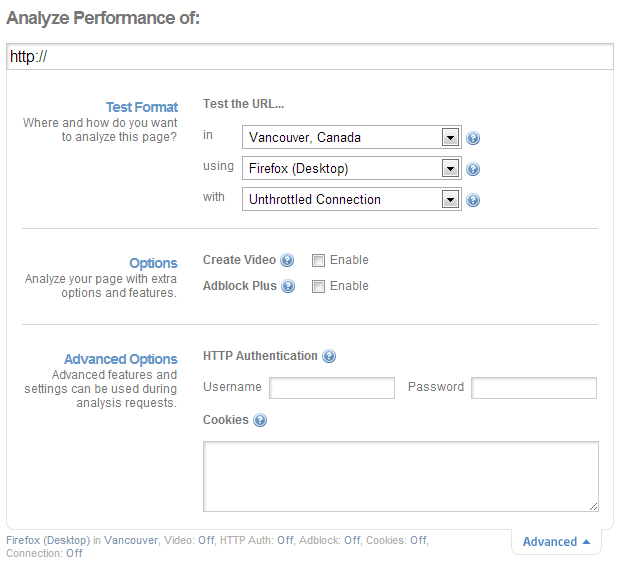 Setting up an Alert is now housed in the Page Settings modal, and is now an easier process with direct links to pre-requisite functions if you've not met the requirements for setting one up.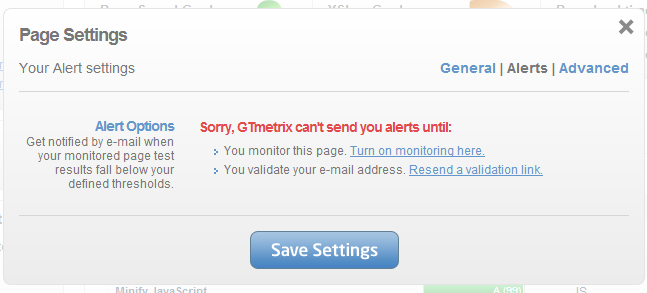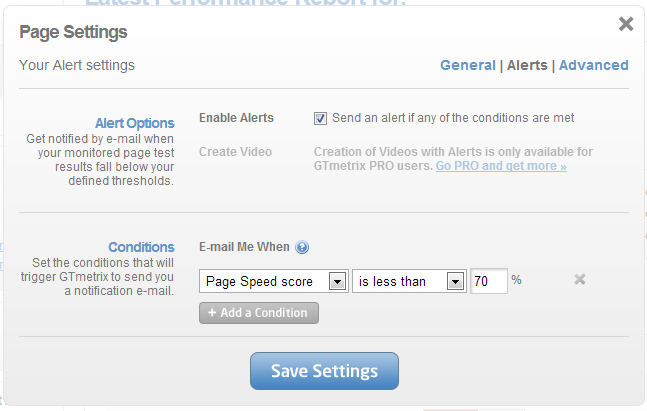 We hope these new settings and option layouts improve your GTmetrix experience. Happy optimizing!