GTmetrix Performance Blog
News, updates and guides on GTmetrix and general web performance
Tag:
presets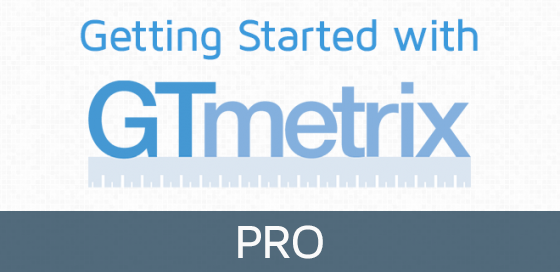 In this guide, we'll show you how to get started with your PRO plan and set up your performance analysis like, well…a pro!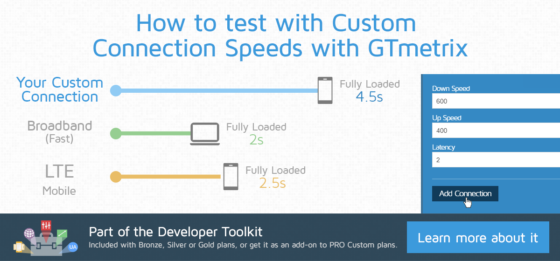 Test your page load on customized connection speeds with GTmetrix. Useful if you want to test how a unique connection speed (high speed broadband, corporate fibre connection, etc.) may affect your site's load performance.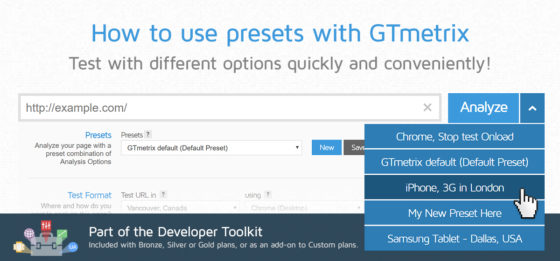 Save your favourite and most used analysis options in a preset for convenient one-click analysis.
Testing your page in multiple scenarios is key when it comes to optimizing for performance. We've made it easier to do so with the introduction of Analysis Presets