Welcome to GTmetrix PRO!
As a PRO user, you have access to more performance insights and reporting to help keep your site optimized and running smoothly.
In this guide, we'll show you how to get started with your PRO plan and set up your performance analysis like, well…a pro!
If you haven't gotten acquainted with the Basics of GTmetrix, read this article first: Getting Started with GTmetrix.
---
Key PRO Features
You get some pretty nifty functionality with GTmetrix PRO – The key differences relate mostly to monitoring/API usage and premium Analysis Options. We detail them below:
1) More Monitored Slots, more On-Demand Tests, and more API Credits
With your PRO plan, you can naturally test and monitor more pages than a Basic/Free user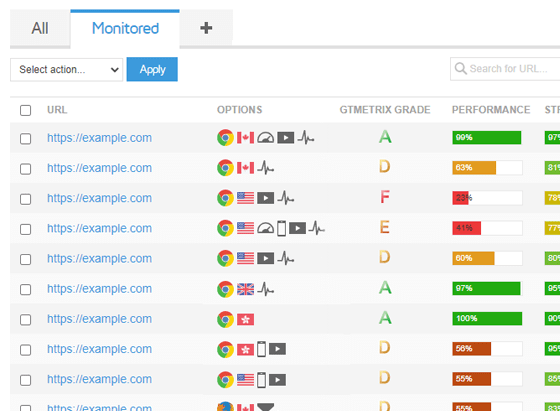 We recommend monitoring your pages in different devices, connection speeds and regions for a more complete view of your page performance. Read more on Why you should monitor your page for performance.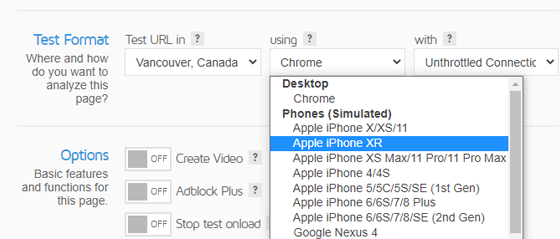 PRO users also have access to more Advanced Options (including Simulated Devices) and other developer-focused options.
With GTmetrix PRO also comes more daily API Credits depending on your plan so that you can make more extensive use of our testing platform for your integrations.



Lastly, the availability of more API analysis options and parameters are at your finger tips. You can find complete details on our API in the GTmetrix API page.
---
2) Hourly* Monitoring
Hourly Monitoring helps you see how your site performs throughout the day. Excluding the Solo plan, all other PRO plans and select Custom plans have access to hourly testing in the Monitor frequency dropdown.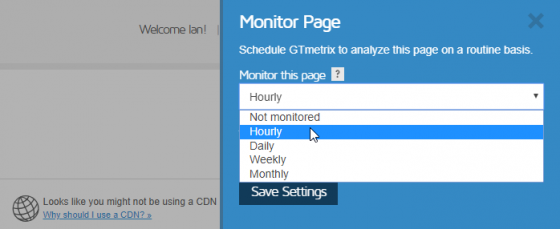 Be sure to combine monitoring with Alerts to get notified if/when you're experiencing performance issues.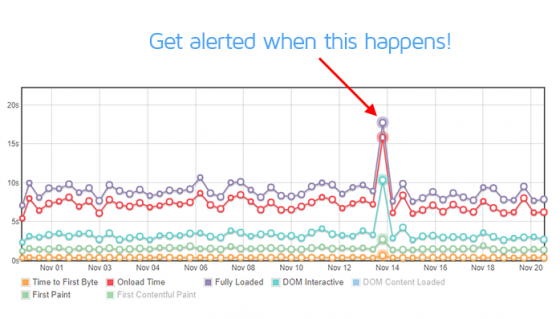 * Solo plans do not have access to hourly monitoring
---
3) Longer Report Retention
Long report retention allows you to see trends in your performance over time, and keep track of your performance for greater benchmarking.
All generated reports are automatically retained for a specific time period, based on your plan level:
Individual plans can retain report data for up to 6 months.
Business plans (Champion and Team plans) retain report data for up to 12 months.
Enterprise plan users have access to historical report data for up to 24 months.
Retention periods start from the time at which your test was generated.
---
4) Testing and monitoring in all our global Test Locations
As a PRO user, you can now monitor your page in all of our global Test Locations to ensure your page loads well for all your visitors worldwide.
Additionally, PRO users have access to our Premium Test Locations, which adds another set of specialized locations around the world to cater to your needs.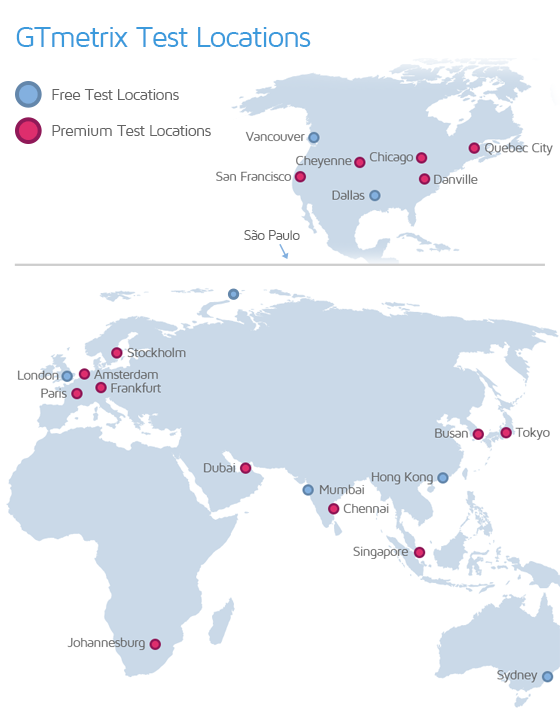 We recommend you review your logs/analytics to see where most of your visitors are coming from, then select the closest test region to monitor for the most representative results.
---
5) Test with mobile devices (real-hardware and simulated)
PRO users have access to mobile testing, located in our the Analysis Options section of the Dashboard.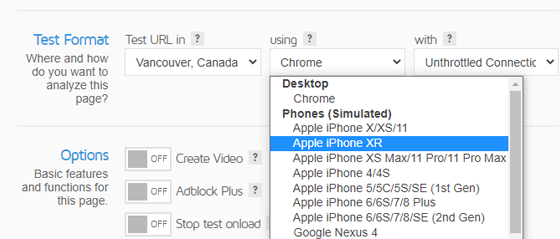 You can simulate your page load on over 40 different device models and variants and apply Analysis Options to fit your testing scenarios. Read more on How to Simulate Devices with GTmetrix.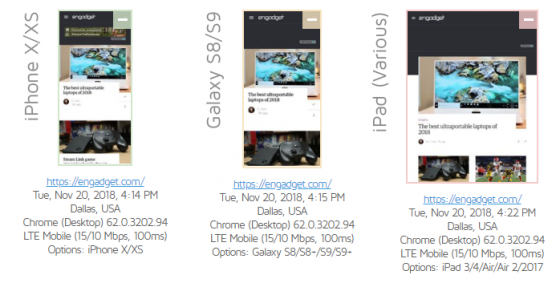 PRO users can also test pages with Chrome mobile on a real hardware Android device (only available in our default Vancouver, Canada location).
---
Other PRO features
More features are available with PRO that can help you get a better handle of your page performance.
Note that some features are only available in select PRO plans.
---
Priority access for tests
PRO users get priority access in the queue for their tests.

This means you wait less during peak usage periods and your reports generate faster than Guest or Basic/Free users.
---
Dashboard Filters
You can create unlimited Dashboard filters to help organize your pages and reports.

For a complete guide on our Dashboard, have a look at our How to Organize Reports with Dashboard Filters article.
---
Video Alerts
With Video Alerts, you can save video playback of your page when an alert is triggered.
See exactly how your page behaved after an alert and get more insight on user experiences.
---
Advanced options
All PRO plan and select Custom plan users have access to even more features listed under Advanced Options.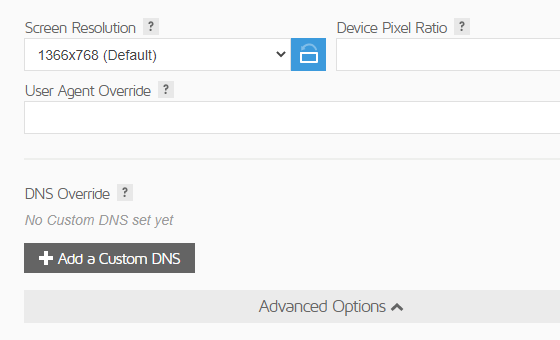 We explain our main features here:
---
White-labelled PDFs (Select plans only)
GTmetrix Team & Enterprise PRO plan users can brand their PDF reports with a logo and company description.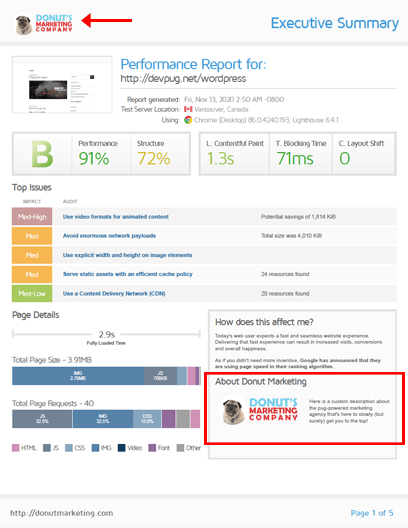 This feature is also available as an Add-on to PRO plans (Growth plan and up) and select Custom plans.
In your Account page, you'll see a "Branded PDF Settings" option in the "PRO Settings" box.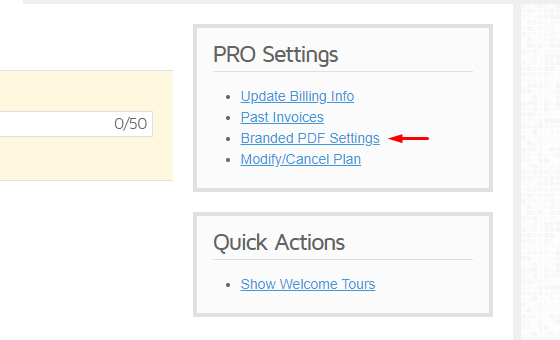 Clicking it will expand a sidebar with all of your Branded PDF options.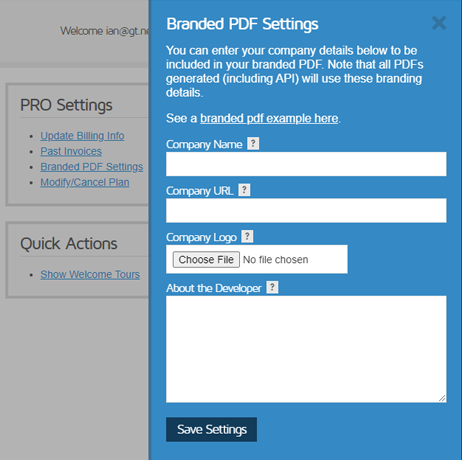 All PDFs generated – including ones from the API – will use your custom logo and descriptions.
---
Managing your PRO plan
All of your user settings, PRO plan details and options are available for management from the Account page under the "PRO Settings" box.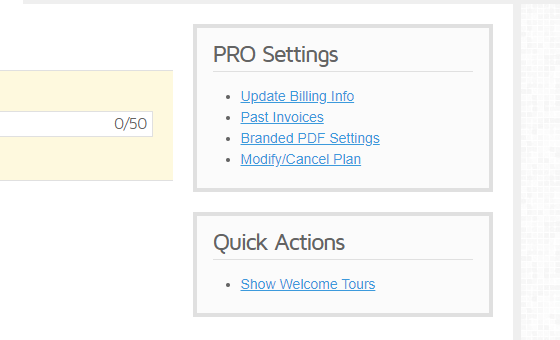 You can view and manage details such as:

Update Billing Info
Change credit card details, billing addresses and contacts, etc.

Past Invoices
Click on "Past Invoices" – a menu will slide out with a drop-down listing all of your previous invoices.

Branded PDF Settings
Select users only. See above for details on how to set up a Branded PDF with GTmetrix PRO

GTmetrix API Details
See your API usage details as well as mobile, Test Location and Advanced Options parameters on the API page.

Modify/Cancel PRO plan
Modify your plan depending on your needs and cancel your PRO plan at any time (though we hope you won't!)

Of course, if you need any assistance regarding your PRO plan, please feel free to contact us!
---
PRO Support
As a GTmetrix PRO subscriber, we welcome you to reach out to us for support or assistance. Here are a few things we can help out with:
Bulk URL upload
Change http:// URLs to https://
PO or manual invoice billing terms
Custom reporting or API integration requirements
… let us know what you need!
We're eager to provide guidance with anything else you might need, so drop us a message and let's talk!