Need to test with Legacy GTmetrix Reports? No problem!
---

We understand that the move to Lighthouse-based reports is a big change and that some users may want to use Legacy Reports for various reasons.
If you're not ready to make the switch to Lighthouse reports yet, you can still use the Legacy GTmetrix Reports by following the instructions below:
Visit your Account page (located in the top right hand corner), scroll to your Analysis Options section and toggle the 'Enable Legacy Reports' option. Hit "Save Settings".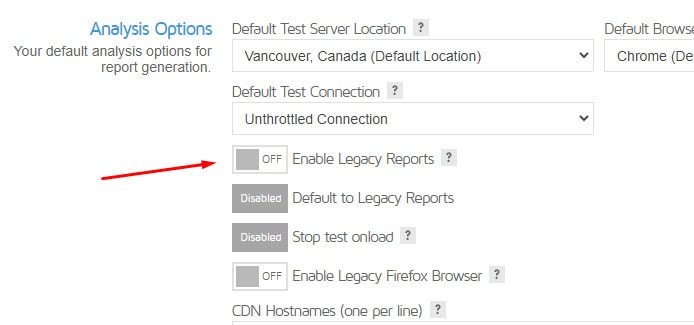 Once this is done, you will be able to enable Legacy Reports as an Analysis Option in your Dashboard Dropdown.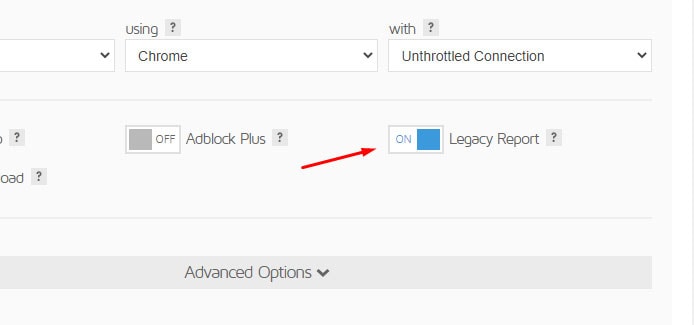 You can also enable Legacy Reports on your Page Settings on a GTmetrix Report.
Lastly, if you wish to only use Legacy Reports, enabling 'Default to Legacy Reports' ensures that GTmetrix tests will only generate Legacy Reports.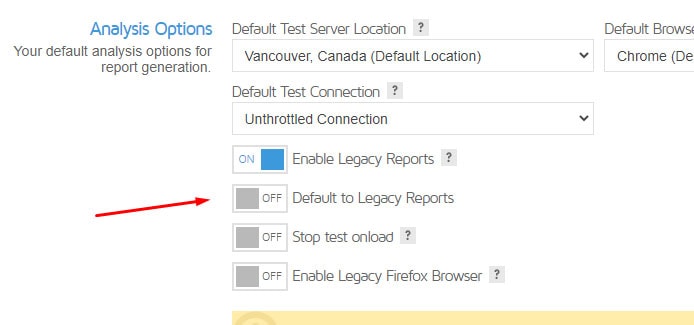 You'll see an "L" icon on the "Analyzing…" page when you have initiated a test enabling the Legacy Report.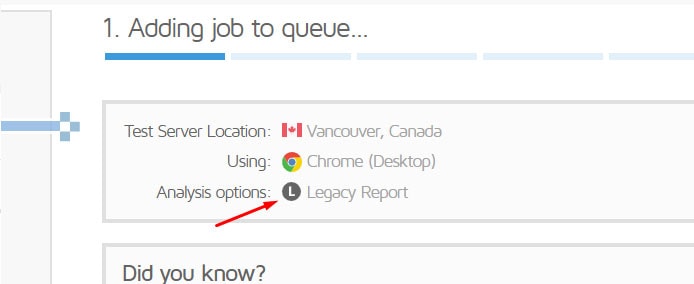 ---
Related Reading
You can read more about the new GTmetrix platform and other associated changes in the following articles: